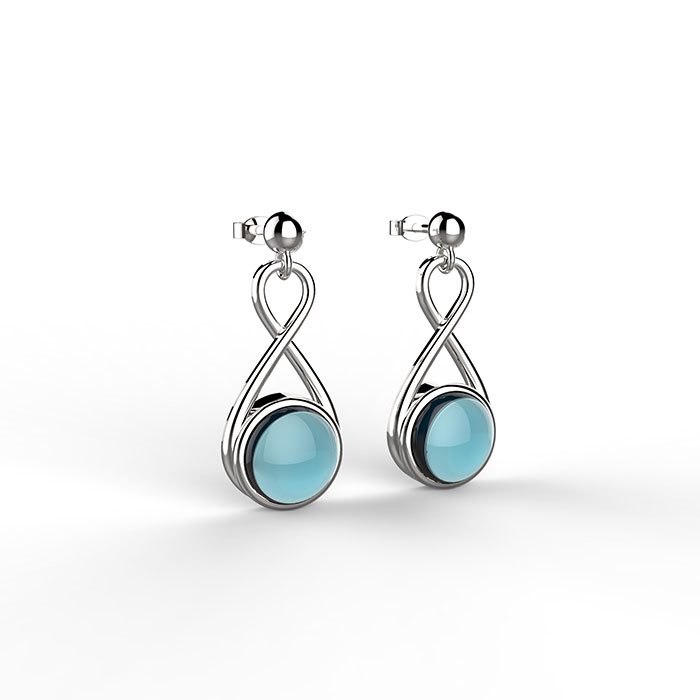 Platinum earrings are among the most desired jewellery by women. Combining the typical charm of the earrings with the preciousness of this splendid material, it is possible to create unique and wonderful creations that are captivated at first glance.
Platinum is the most precious and pure metal in the world. Resistant to oxidation and even corrosion of chemical agents, it has always been considered an eternal material. It is also a pure and hypoallergenic material, which can be worn in peace and quiet even by those with a more sensitive skin.
The encounter between its precious brilliance and the typical femininity of the earrings can give life to truly magical objects.
The earrings, perhaps more than other precious accessories, are able to enhance the beauty of every woman. They are objects that can be more or less small, yet their appeal and their impact on the outfit and on the figure of the wearer can be decisive.
Platinum earrings have the advantage of being even more precious and luminous than those made with other materials. They give light to the face and allow it to give off more sensuality emphasizing the curves of the neck and face. They are, of course, also precious and rare objects, to show off with pride on all those occasions where you want to show off to the fullest.
Receiving them as a gift, or even buying them for themselves as a gesture of special attention towards themselves, is truly a dream. This dream, however, is not unattainable, but it can become reality thanks to our mastery in creating unique jewels in the world!
In the goldsmith workshop Les Creations, in fact, you can find a collection of enchanting and customizable jewels according to your needs. Within the collection there are some wonderful platinum earrings which can also be used to make precious stones or pearls.
Choose your favourite jewel, or describe the earrings of your dreams, even with a simple drawing on paper, and we promise you to turn them into a precious reality! What are you waiting for? Come and visit us at our goldsmith boutique in Rome, Via Crescenzio 43, visit our online store, or contact us using the contact details on the contact page and realize your dream of wearing fantastic platinum earrings!