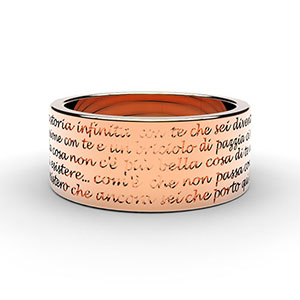 We can customize any ring, for metal (yellow gold, white, red and pink or silver) size, thickness and finish.
It's possible to engrave texts, poems, songs, phrases, dates, symbols and images. 
Unlimited length of text (compatible with space and readability).
Choice of font (font, size, style and type).
Engraving inside and outside.
Discover our creations