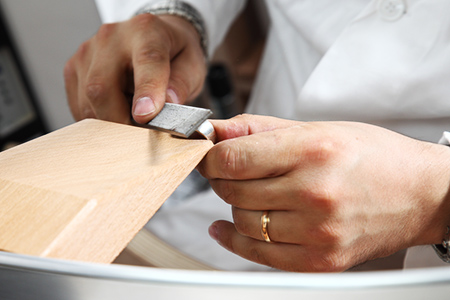 Our main responsibility is to create jewels, manufactured according to your desires.
For this reason, we think that one fundamental step is the start of the entire creation process. We study your ideas, your designs or, simply, your descriptions and, together, we translate them in an actual project, we choose adequate materials and we define the design. Continuous dialogue and exchange of ideas with the client is essential for us, because we want our jewels to be Your jewels.
All this is followed by the manufacture phase, rigorously hand-crafted, during which we process all of the jewel's pieces and we shape them together in the chosen form. It is then possible to enrich the finished jewel by studying a proper packaging.
Beyond customized and custom-made jewels, in our boutique you will always find different lines of prêt-à-porter hand-crafted jewels, suitable for daily use as well as for special occasions.