| | |
| --- | --- |
| Luca | Silvia |
Jewelry's designing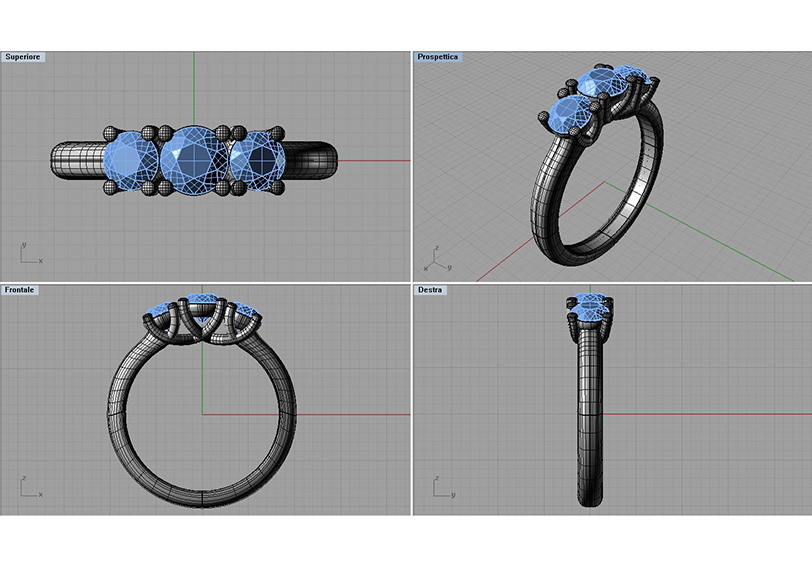 LeS Creations designs custom jewelry with innovative CAD-CAM techniques.
The term CAD/CAM refers to the joint and integrated software system for computer-aided design (Computer-Aided Design, CAD) and computer-aided manufacturing (Computer-Aided Manufacturing, CAM).
The use of integrated CAD/CAM makes the transfer of information from the first to the second phase of the process easier, from design to production.
The idea takes shape through the curves of the CAD drawing, the curves become surfaces, which are then transformed into solids, so your jewelry becomes absolutely unique, in order to give shape to your emotions.
The choice of the project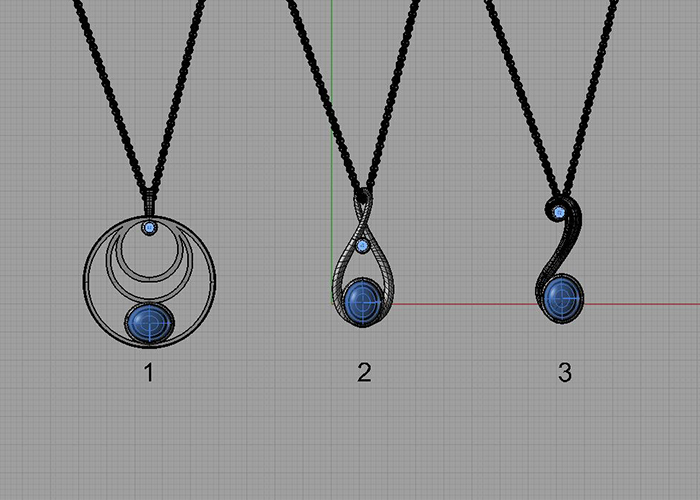 We offer more and more solutions to our customers so that they can view and compare different ideas based on aesthetic aspects, proportions, technical aspects, … in order to have a more hands-on approach with the process.
All projects are carried out in a team between the designer and the goldsmith, so that the jewelry's design and the technical aspects are in absolute harmony to ensure absolutely beautiful pieces with precise artistry.
During the design phase, the client is always free to make changes and to modify cuts and designs, so that everything will always be in line their wishes.
Rendering of the project
The Rendering is the photographic vision of the designed jewelry so that the customer can then order a custom piece of jewelry and see a preview of the final product!